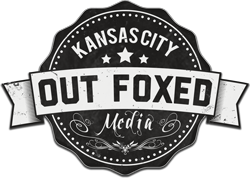 Out Foxed Media
Since 2009
You have a vision.
We'll help you get there.
---
Our approach is truly unique. See how we help companies just like yours.
Print Design
Even in a digital world, print design can take your business to the next level. That's why we love to design (and will even print) custom business cards, posters, postcards, booklets, flyers, letterhead, presentation folders, Direct Mail, and more. Print may seem simple, but it actually takes an expert to do it right. Are you ready to level up?
Web Design
It's 2017. Every business needs a great website. It's estimated that over 70% of consumers will research a future purchase online before ever visiting a store! Your first-impression is your website! That is why we place such a big emphasis on web design. Our approach is simple: Help you engage, inform, impress, and convert a client into a valuable customer.
Graphic Design
If an image is worth a thousand words, then never before has a design had the power to attract and influence people on such a mass scale. A focused, branded collection of images has the ability to take your message from "meh" to something that leaps off the page or screen. We have a knack for creating striking, eye-catching graphics in a variety of styles and forms. Whether you need branding for logos, apparel, restaurant menus, storefront branding, packaging, or pretty much anything else, we have you covered!
SEO
Even the best website in the world is useless if no one knows it exists. SEO (Search Engine Optimization) is focused on driving website traffic. It's not just about traffic though — we are seeking your target audience through a variety of non-specific search terms. We can help whether you share our hometown of Kansas City or you live in a totally different timezone. Our focus has always been on helping the right people find the right information so they can make a decision quickly and easily.
Marketing/Strategy
Behind every great marketer is a great plan. That's why, before we ever start designing, we will assess your business to ensure you are ready to market well, and if you aren't, we'll help you get to where you need to be. A great plan will establish clear and measurable goals, establish cost savings, and produce results to help you succeed.
Photography
Have you ever noticed how some websites just don't look very good? More often than not the culprit is bad, or low resolution photos. With modern web design it's important to tell your story effectively while using as few words as possible — that's where photography comes in! Whether you need to create original digital content, or simply edit some stock photos, the digital world depends on quality photography.
Sorry, we ran into a technical problem (unknown error). Please try again...

Visual Identity
---
Ipsum dol consectetuer adipiscing elit. Morbi commodo, ipsum sed pharetrgravida
Learn More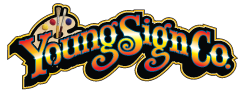 A Lesson in Type Selection
---
Ipsum dol consectetuer adipiscing elit. Morbi commodo, ipsum sed pharetrgravida
Testimonial
"Excellent! Project went very smoothly, met all projected deadlines, really listened to our needs, and built a website beyond our expectations with the added bonus of some great marketing insight! Extremely happy and will call them again for future projects. "
Kim Meador/VP of Operations Chesley Brown International
Testimonial
"Out Foxed Media were awesome to work with! Nick totally exceeded our expectations, and did everything really quickly too!"
Liz Greub/I Am Nation
Testimonial
"Nick is a driven, passionate designer. His energy is only matched by his need to succeed in whatever he does."
Luke McKinney/CEO McKinney Makes Media
Responsive Web Design
---
In additon to creating beautiful effective websites, everything we do is created for every screen size. Its tedious work, but your website is the most critical asset your business has. It is litteraly out there 24/7, selling for you, so it needs to look good all the time. Building a website and publishing it on-line is easy, building an effective website that pumps in new customers everyday is very difficult. The online landscape is more competitive than ever. You need a partner who has the skills and experience to help your build an on-line presence that can compete in an overcrowded marketplace.
Set up a consultation today. We will evaluate your current website, understand your goals, and put together a plan that is designed to help you level up.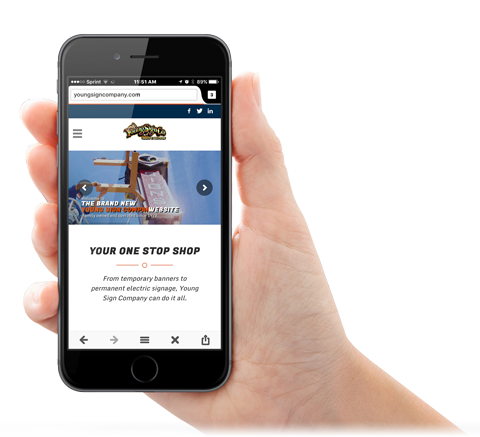 Content Management
Updating your website has never been easier. You can now keep yours up-to-date 24/7 with one of our content management solutions! You can now edit, add, and delete content from your website anytime, anywhere without knowing any code!
Search Engine Optimization
Rank higher in Google, Bing, and Yahoo! with a website that was designed start to finish with search engines in mind. Then take advantage of our SEO managed service to help you stay optimized.
Analytics
Now, thanks to Google and Microsoft, its easier than ever to know who is visiting your site, and what they are doing. Our data anylitics integration will give you the complete picture on your visiotors.